Archibald Electric turns on the green light for 2023
March 29, 2023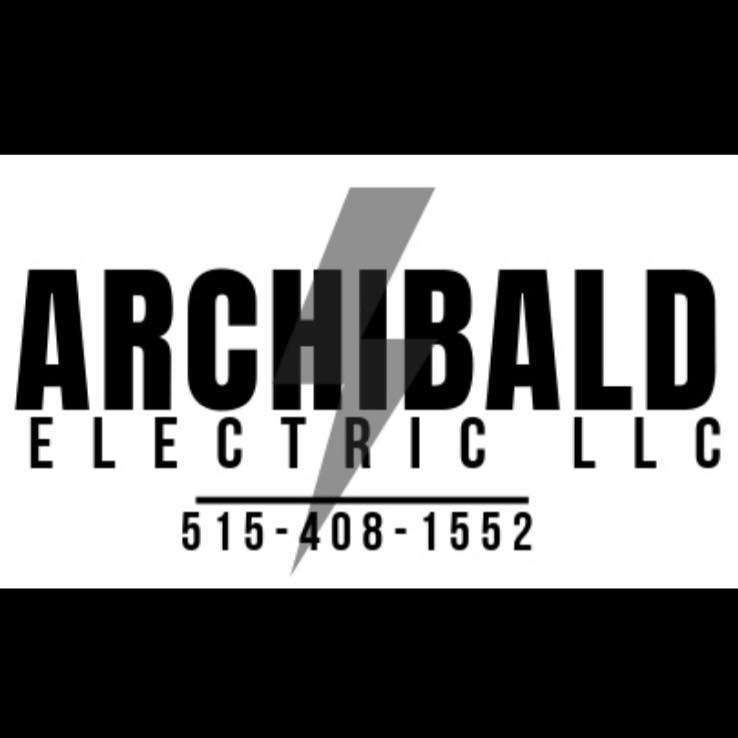 Officials from the Fort Dodge Ford Toyota Lincoln Sports Park Raceway would like to welcome back another great marketing partner, Archibald Electric.
Archibald Electric continues their partnership with the Sports Park Raceway for the 2023 season. They will have a billboard propped up for your viewing pleasure in the grandstand area. Archibald has also pumped in some extra cash for the nightly and year-end point funds.
"Archibald Electric has a great group of people to work with, and we can't thank them enough for their support to the Sports Park Raceway. When you're in the need for some electrical work, look no further than Archibald Electric" said General Manager Ryne Staley.
Archibald Electric offers residential, commercial, industrial and agricultural electrical services to Fort Dodge, Webster and surrounding counties. Licensed, insured and bonded.
For more information, give them a call at (515) 408-1552 or visit them at 22 S. 3rd Street in Fort Dodge, IA. You can also connect with Archibald Electric on Facebook or online at Website.
The Sports Park Raceway is located 0.9 mile north of US 20 on US 169, then 0.5 mile east on 230th in Fort Dodge, Iowa. To learn more, visit SportsParkRaceway.com or email sportsparkraceway@gmail.com. You can also follow us on Facebook and Twitter.
Coming in 2023: The Sports Park Raceway introduces the King of the Park. Who can put together an eight-race string of great runs to call themselves the King of the Park?
SPORTS PARK RACEWAY MARKETING PARTNERS: Fort Dodge Ford Lincoln Toyota, 2 Broke Customs, AC Flooring, Access Audio and Accessories, Archibald Electric, Arnold Motor Supply, Autodrive, Beisser Lumber Company, Big D's Diesel LLC., Curt Bacon Body Shop, Daniel Tire Corporation, DG Construction, Domino's Pizza, Doughty Auto, DP Customs, EXIT Realty Frontier, Farrand Auto & Paint, Fishel Autobody & Paint, Flooring America, Fort & Schlegel CPA PC, Fort Dodge Fiber, Fort Dodge Transmission, Gypsum Hollow Services, Hicklin Power Sports, Hiway Truck Equipment, Ja-Mar Drive In Restaurant, Jaeschke Trucking, JD's Tree Service, Johnson Bro's Snow & Mow, Johnson Family Auto, Kesterson Realty – Todd McCubbin, Leroy's Auto Sales & Service, Lone Tree Diesel & Lift, MAC Tools, Mark's Auto Mart, Marsh Concrete, Matt's Tire Service, MechaniCo LLC., Midwest Fence & Gate Company, Moore Bonding Company, NAPA Auto Parts, Northern Lights Distributing, O'Reilly Auto Parts, On The Go Lock & Key, Pederson Sanitation & Recycling, Peoples Credit Union, Pepsi, Pickett Salvage, Pingel Tyre & Auto Centre, Plain Metal Salvage, Platinum Construction & Demo, Port Neal Welding, RCA Benefits Agency, Rees Builders, Rees Truck & Trailer, Rides Bar & Grill, RockAuto.com, Ronconi Dental Clinic, ShinyTop Brewing, Sparkle Car Wash, Storm Lake Honda, Stumps Snow & Mow, Tim's Automotive Tinting, United Plant Services, Visions Auto Glass & Repair, Webster Glass Company, White Transfer & Storage, Winkler Trucking.