Racing, demolition derby, trailer races highlight weekend at Sports Park Raceway
July 30, 2020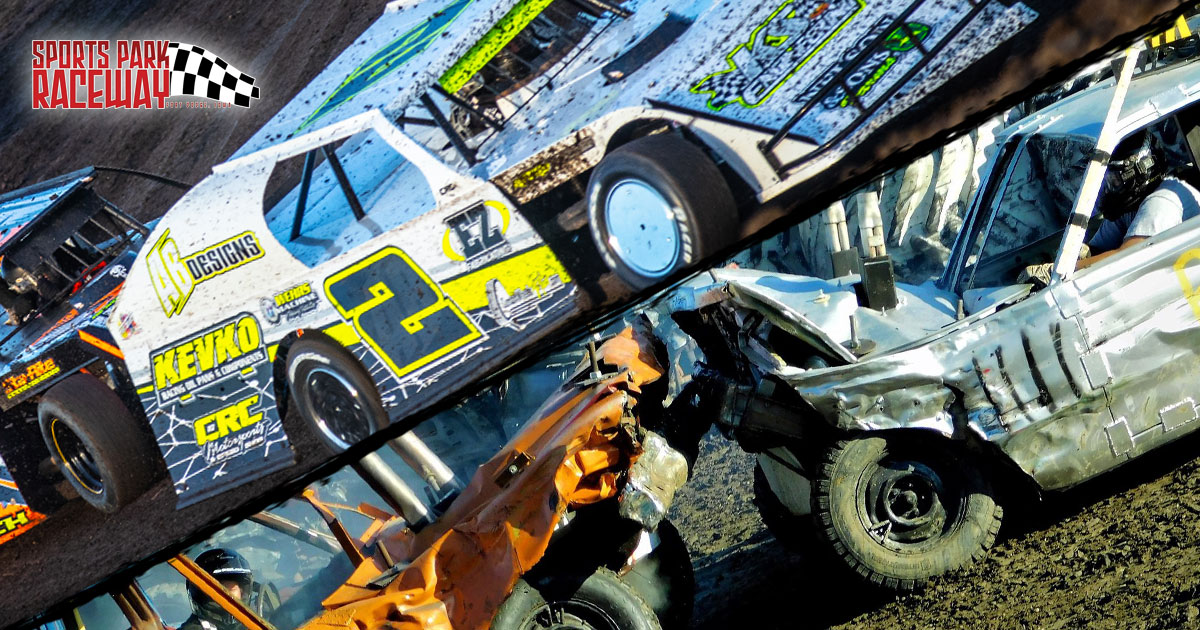 Once again the Sports Park Raceway driven by Autodrive is bringing an action-packed weekend to fort Dodge, Iowa.
The excitement starts Friday, July 31, with the door-to-door racing of the Summit USRA Weekly Racing Series featuring USRA Modifieds, USRA Stock Cars, USRA B-Mods, Pickett Salvage USRA Hobby Stocks and USRA Tuners.
The pits are slated top open at 4:30 p.m. and spectator gates open at 5. The drivers meeting begins at 6:45, hot laps start at 7 and racing gets underway at 7:30.
General admission tickets are $12 for adults age 17 and older. Seniors (62+) are $10, juniors (12-16) are $5 and kids ages 11 and under get in for free. Pit passes are $30. Pit passes for (6-10) are $20 and kids 5 and under are free.
Then on Saturday, August 1, the Sports Park Raceway and 448 Promotions present the highly-anticipated Demolition Derby and Trailer Race. Mark your calendars... This is a Night of Destruction you do not want to miss.
Derby classes and payouts are as follows:
• Bolt & Chain Compacts ($600, $400, $200)
• '80s/Old Iron Stock Mix ($1000, $500, $300)
• Limited Weld ($1200, $600, $400)
• Modified Weld ($1600, $800, $400)
• $200 Mad Dog per class
The trailer race will pay $300 to win, $200 for second place and $100 or third.
The demolition derby begins at 6 p.m. The pits will open for inspections at 2:30. Grandstand gates open at 5. Admission to the grandstands is $15 for adults or $10 for seniors and juniors. Fans who keep their wristband on from Friday night's races will get $5 off admission to the demo derby and trailer races.
The event is sponsored by Jones Rock & Dirt, Autodrive, Doyle Trucking and On-The-Go Lock & Key. Andy Lunker Lundquist and Mark Pruismann have each thrown in $50 per class as a mystery spot in the finishing order as well. Rules can be found on the 448 Promotions Facebook page.
The Sports Park Raceway is located 0.9 mile north of US 20 on US 169, then 0.5 mile east on 230th in Fort Dodge, Iowa. If you have any questions, visit SportsParkRaceway.com or email info@sportsparkraceway.com. You can also follow us on Facebook and Twitter.