Sports Park Raceway back in the saddle May 15
May 12, 2020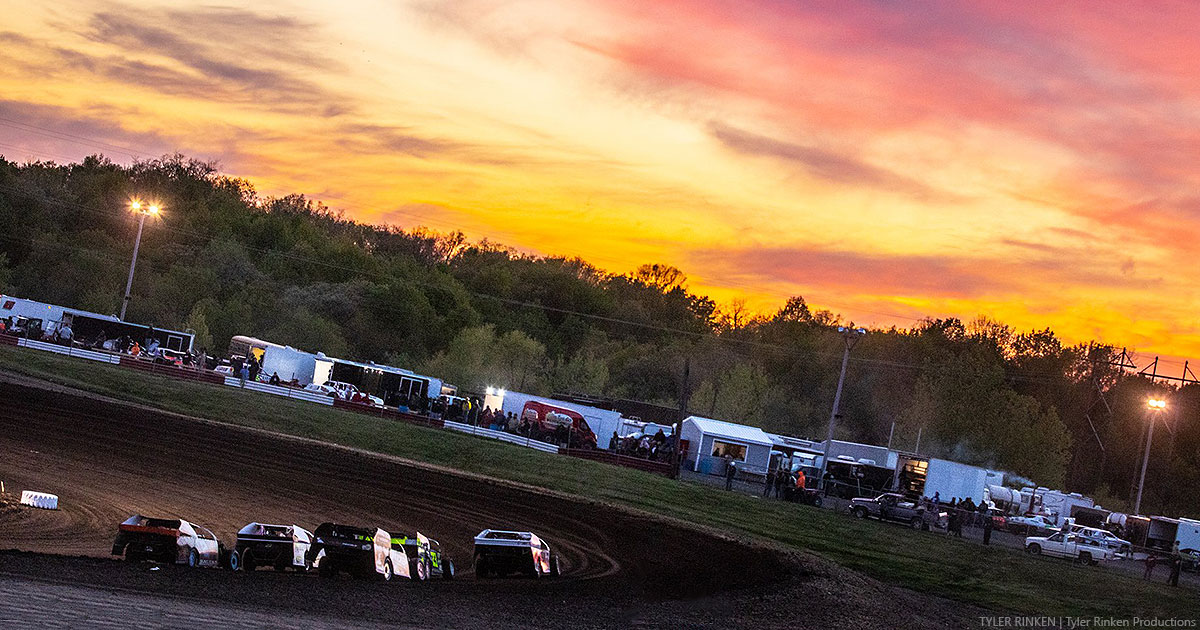 Racing returns for the second round of action this Friday, May 15, at the Sports Park Raceway in Fort Dodge, Iowa. The event will feature the Summit USRA Weekly Racing Series with USRA Modifieds, USRA Stock Cars, USRA B-Mods, Pickett Salvage USRA Hobby Stocks and USRA Tuners.
USRA Modifieds and USRA B-Mods will compete under the USRA "alternative" rules package.
In accordance with national, state and local ordinances surrounding the COVID-19 pandemic, several rules and guidelines will be enforced and all participants must be aware of those guidelines.
Grandstand seating will be closed but a limited number of personal vehicles will be permitted to park at the top of the grandstands. Each vehicle may have a maximum of ten (10) people and each person must stay in their vehicle. The cost is $40 per vehicle.
The pit gate will open at 3 p.m. with hot laps at 7 p.m. and racing to follow. The drivers meeting will be held live on the Sports Park Raceway Facebook page at 6:30 p.m.
Competitors may register online now until 9 p.m. Thursday night.
All competitors must possess a USRA license or a $10 temp license paid at time of registration. You can purchase a USRA license at usraracing.com or bring $10 to the track for your temp license.
Summit USRA Weekly Racing Series track, regional and national points will be awarded in all USRA-sanctioned classes.
Social distancing measures must be conformed to. Any competitor or other participant failing to follow the posted guidelines will be disqualified from the event and asked to leave. The wearing of a protective face mask is strongly recommended but not required. If you are sick or not feeling well, please stay home.
The Sports Park Raceway is located 0.9 mile north of US 20 on US 169, then 0.5 mile east on 230th in Fort Dodge, Iowa. If you have any questions, visit SportsParkRaceway.com or email info@sportsparkraceway.com. You can also follow us on Facebook and Twitter.
To learn more about the United States Racing Association, visit USRAracing.com. You can also like us on Facebook, visit us on Instagram, follow us on Twitter and watch us on YouTube. Keep up to speed with everything USRA and subscribe to the USRA e-Newsletter at USRAracing.com/subscribe.