Sports Park Raceway rained out April 29
April 29, 2022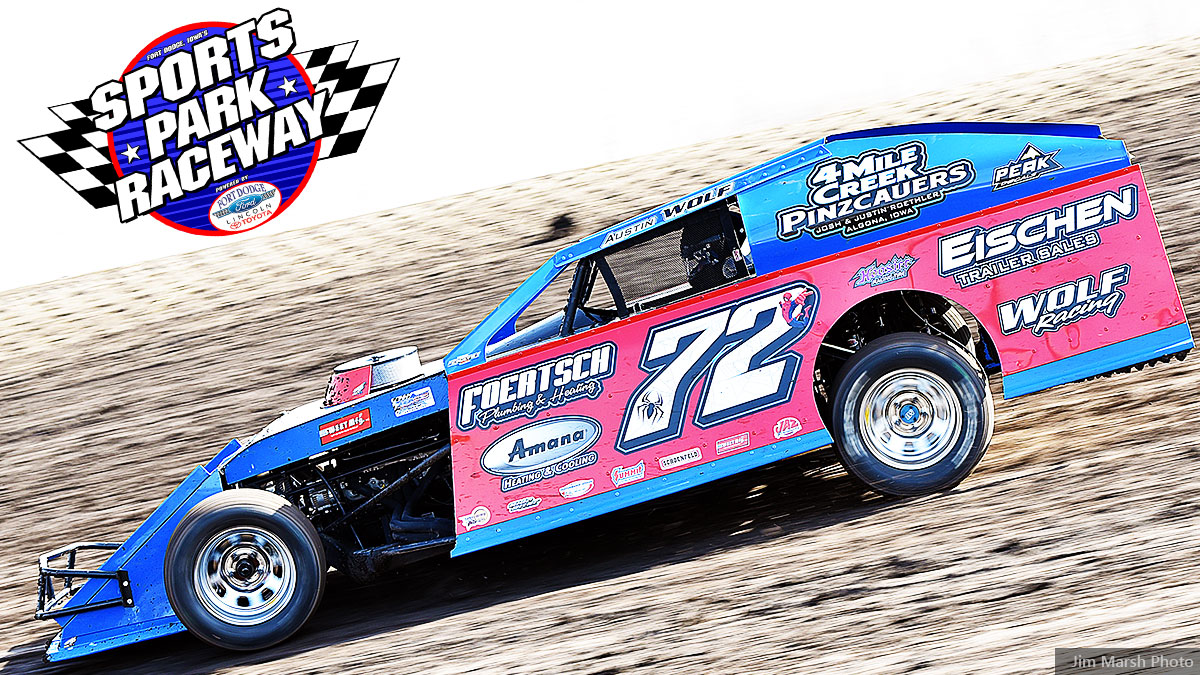 The Sports Park Raceway powered by Fort Dodge Ford has canceled the races for Friday, April 29.
The Hoker Trucking Super Late Model East Series will circle the Sports Park Raceway next Friday, May 6, with some of the hottest drivers in the region ready to tame the Fort Dodge dirt.
All weekly classes will also be on the card including United Plant Services USRA Modifieds, Marsh Concrete USRA Stock Cars, MechaniCo USRA B-Mods, Pickett Salvage USRA Hobby Stocks and Matt's Tire Service USRA Tuners.
The Sports Park Raceway is located 0.9 mile north of US 20 on US 169, then 0.5 mile east on 230th in Fort Dodge, Iowa. To learn more about the track, visit sportsparkraceway.com or email info@sportsparkraceway.com. You can also follow us on Facebook and Twitter.
For more information call Bryan Denekas at (515) 291-9056 or Jeff Frevert at (515) 571-4401.
SPORTS PARK RACEWAY MARKETING PARTNERS: Kemna Auto of Fort Dodge, United Plant Services, Marsh Concrete, On The Go Lock & Key, Pickett Salvage, Matt's Tire Service, 2 Broke Customs, A+ Auto Glass, AC Flooring, Access Audio and Accessories, Advance Auto Parts, Al's Auto Repair, Arndt's Auto & Diesel Repair, Arnold Motor Supply, Autodrive, Curt Bacon Body Shop, Daniel Tire Corporation, DG Construction, Domino's Pizza, Doughty Auto, EXIT Realty Frontier, Farrand Auto & Paint, Fishel Autobody & Paint, Flooring America, Fort & Schlegel CPA PC, Fort Dodge Ford & Toyota, Fort Dodge Transmission, Gypsum Hollow Services, Hicklin Power Sports, Hiway Truck Equipment, Ja-Mar Drive In Restaurant, Jaeschke Trucking, JD's Tree Service, Johnson Bro's Snow & Mow, Johnson Family Auto, Kesterson Realty – Todd McCubbin, Leroy's Auto Sales & Service, Lone Tree Diesel & Lift, MAC Tools, Mark's Auto Mart, Mechanico LLC, Midwest Fence & Gate Company, Moore Bonding Company, NAPA Auto Parts, Northern Lights Distributing, Northwest Bank, O'Reilly Auto Parts, Oberg Freight Company, Pederson Sanitation & Recycling, Peoples Credit Union, Pepsi, Pingel Tyre & Auto Centre, Plain Metal Salvage, Platinum Construction & Demo, Port Neal Welding, RCA Benefits Agency, Rees Builders, Rees Truck & Trailer, Rides Bar & Grill, Ronconi Dental Clinic, ShinyTop Brewing, Sparkle Car Wash, Storm Lake Honda, Stumps Snow & Mow, Tim's Automotive Tinting, Visions Auto Glass & Repair, Webster Glass Company, White Transfer & Storage, Winkler Trucking.